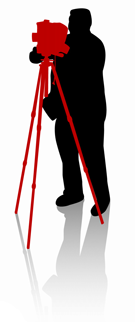 Since there are many challenges in search engine optimization that did not exist before, using a video marketing service has at least three huge benefits to offer to webmasters. Besides creating an additional source of advertisement on the Internet, video marketing is an excellent way to build backlinks to website.
Videos go Viral, Articles don't
Webmasters can now have an additional source of exposure on the Internet hence the explosion of the video marketing phenomena. Short length informative or commercial type videos are getting extremely popular with the majority of Internet users. The better the commercial is, the most chance it has to go viral and to receive hundreds of thousands of views in a very shot period of time.
Therefor a single video commercial could get a thousand time more views than a single article posted in a directory. Since the video is being monetized by having a web reference in the resource box and into the video itself, the potential for exposure is massive.
Backlink Purposes
Building backlinks to increase websites page ranks has always been a big time consuming issue since Google has changed their algorithm. Video marketing is offering a solution to this problem by being efficient, highly visible and relatively inexpensive.
Since YouTube is owned by Google itself, the website owner has a double exposure by uploading several videos linking to the main sales page while building powerful backlinks at the same time. Besides there are at least dozens of other video services on the Internet that can also be used to promote aside YouTube, which could lead to domination of the first video page of Google, Yahoo and Bing.
Long Term Exposure
Outsourcing the creation of several videos to promote websites will bring a long therm base to the campaign, since well build videos with a lot of views are almost impossible to outrank in the video search results.
Videos are like a popularity contest to the eyes of the search engines and once they get on the first position of the video search results page, they are guarantee to get clicked on by 95% on the people landing on this page.
Since video marketing is different that setting up web pages and writing articles, it is much more profitable to outsource the creation of videos that trying to do them yourself. The learning curb could be time consuming and the money involve is not worth the time that would need to be invested.
Using a Video Marketing Service is an extra weapon in the arsenal of webmasters. To find a great video marketing service, go to http://YouOnTheWeb.info and have your own customised video commercials made to promote your online business.
Article Source: http://EzineArticles.com/?expert=Nathalie_Veilleux