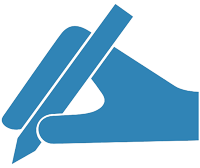 Finding it difficult to express the true nature of your property?  Not sure what to include or how to word it? Whether you want to help someone truly understand the location, layout, features and amenities of your vacation rental property or you are trying to lease a commercial space, venue or sell your home, your descriptions can make all the difference!
In today's "need to know now" environment, more and more potential guests, clients and buyers are using the internet to get as much information as possible about a property they want to rent, lease or buy.  Your descriptions can make the difference between a site visit and a sale.
With our extensive experience in property advertising, we know what works! A balance must be achieved to successfully sell your property with words without boring potential clients with endless rhetoric.  We are happy to help you rewrite your VRBO or website property description or write script for a flyer.  Contact us with the details and we can give you an estimate custom-built for you and your property copywriting needs!