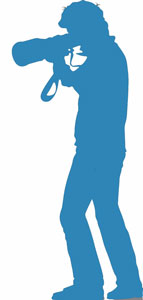 Everyone understands the importance of photos in property marketing.  When a potential guest, agent, client, or buyer looks at your property online, they will immediately be looking for photos.  Many clients have decided to rent or buy a property solely on the merits of the photos they see.
Sadly, many property owners and agents take amateur photos with point and shoot cameras to post online.  Why?  Because most professional real estate photographers charge thousands of dollars and deal only in high-end luxury properties.
What most property owners really need is balance – high quality, informative, and attractive photos of their property at an affordable price.  This is exactly what we offer.  We combine the use of excellent equipment with an in-depth knowledge of lighting and photography to give you photos of your property that convey it's true beauty, while providing great information to clients through our photos.
Take a look at the examples below.  Then take a look at your property photos.  Do your photos really show a room, or do your snapshots just show pieces?  You can see from these examples that a combination of better equipment, better composition, better lighting, and some light editing can make a huge difference in how a prospective clients sees your property through photos.
And the best part – We can provide this quality product at a fraction of the price of most professional photography firms.  You can't afford not to take advantage of this important service.
Examples:
Small guest bedrooms can be impossible to photo properly with a standard camera.  Use of the correct lens can give a viewer a much more realistic and attractive view of the area.
With a standard camera, you cannot adequately show all of the wonderful features of an area.  Our equipment allows viewers to see much more, as in the case of this master bedroom.
Kitchens can really sell a property.  Proper knowledge of lighting and composition make a huge difference.
Even bath areas can make your property attractive to a potential client, if properly photographed.
Here are some examples of other property photos we've taken: