What's better than having rental properties? Having them rented out!
No brainer—obviously. But, it demonstrates that any method that you can attract renters is a valuable lead generator. That said, increasing your lead generators or channels can mean more renters and less vacancies.
The internet is arguably the best way for potential renters to find and inquire about your rental properties. Potential renters can scan properties across the globe fast and easy. The more your properties stand out from the crowd, the greater chances you'll reduce your vacancies. As such, we wanted to share with you 5 easy ways that you can promote your vacation rentals online using social media.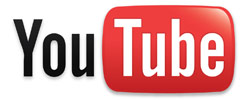 Youtube.com
To make your property listing stand out from your competitors, we always recommend having a professional video tour of your rental. Photos can capture good shots of your place but they pale in comparison to the perspectives and views that video can provide. Videos can provide real expectations and reduce uncertainties about your rental. We also find people reading less-and-less while watching and listening more-and-more.
Because a video tour is so impactful, the first easy way to promote your property we would like to mention is utilizing Youtube. Youtube, a video streaming platform, is the second most visited site on the web. Videos that are uploaded to Youtube are very search-engine friendly, if optimized properly. And, once your professional video is uploaded to Youtube, you now have something you can share on all subsequent sites.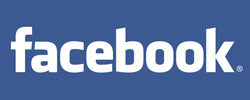 Facebook.com
The adoption rate that Facebook has experienced is staggering. With over 900 million users, Facebook is the most visited site on the web. Now, with the professional video of your property that was uploaded to Youtube, you can now share your video on Facebook for your friends and acquaintances to view. Also, if you create a Facebook Page for your vacation rental business, posting the video with a description will be search-engine friendly.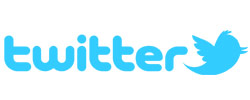 Twitter.com
For those unfamiliar, Twitter is an excellent source for learning what's happening in real-time. For instance, if you use the search function of Twitter (go to http://search.twitter.com), you can quickly find people who "need" a "vacation" in "Cancun" or any other destination. As you find them, you can send them a message sharing your rental property with your offer. Twitter can be an excellent source for lead generation.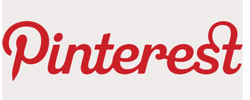 Pinterest.com
The latest social media site to breakout is Pinterest. Pinterest took a different approach to connecting socially with others. Pinterest is a virtual pinboard where it lets you organize and share all the things you find on the web. Now, in the context of a vacation rental properties, you can create your own "pinboards" in which you list your properties, utilizing targeted keywords (e.g. "vacation rental in Miami Beach, FL", etc). When people do searches within Pinterest for your keywords, they can find your pinboard and check out your listed properties.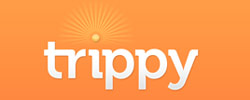 Trippy.com
Trippy is a new up-and-coming social media site, similar to Pinterest, however solely focused on travel. Users can indicate if they want to go to a location or if they have been there already. For instance, you could create a board of the city where your vacation rentals are, like "Breckenridge Colorado". As people indicate whether they have been there or would like to go, they can read from your descriptions about your properties at that location for rent.
If you take the time to utilize the social media sites listed above, you expect an increase in visibility and leads generated. It is important that if nothing else, at least become familiar with these 5 sites as they will get used more and more. Remember, increasing your lead generators or channels can mean more renters and less vacancies.
Have you been using any of the above sites already? If so, how has your experience been? Do you have any other recommendations for you fellow vacation rental owners? Leave your thoughts/comments below.
Proptomize is a property marketing firm, with an emphasis on vacation rentals. If you would like a free consultation on how we can help boost your visibility, please call us at 720-295-5599 or send us an email at info@proptomize.com.