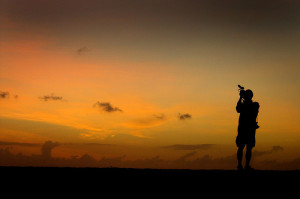 When you're the owner of a vacation property rental, you might be wondering why you haven't had as much business lately. It could have to do with the economy, but it could also have to do with the way you're presenting the property. Make the decision to opt for a video tour as opposed to simply photographs.
Pictures can be really deceiving, and people know that. With a video tour, you can truly show off how beautiful and spacious the house really is. When individuals see photographs, they often cannot gauge how big the rooms are, but with a video tour, they will be able to see the spaces all at once. As opposed to simply seeing one wall of the living room, they can see all of the couches, chairs and space they will have if they choose to rent the property.
Photographs also fail in showing the layout of the house. For example, parents with small children will want to know how close together the bedrooms are located. By taking a video tour down the hall, you'll show them that the second and third bedrooms are right next to the master bedroom, and they will easily be able to attend to their children in the night.
Furthermore, videos make people feel as though they are walking through the house. After all, when you purchase a home or visit an apartment to rent out for a considerable amount of time, you actually get to go to that property and walk around in it. When it comes to vacation rentals, individuals do not really have that luxury. However, by having a video tour of your home, you're making that experience as real as possible from behind a computer screen.
When people are able to truly see and feel all of the excellent features of your property, they will be more likely to book it.
Audio version of this article: